Staff Profiles
Management Team
Sam Chandler BA Hons
Senior Lettings Branch Manager
As Senior Lettings Branch Manager, Sam brings over a decade of experience in the varied markets of Prime Central London, Greater London, Surrey and Yorkshire. Having worked for both small boutique, independent agencies and large corporate agencies, Sam is well placed to be working for such a unique and high-end brand as CityLets York and is always on call to assist with his clients needs.
His responsibilities are to oversee the smooth running and day-to-day activities of the branch and enjoys developing relationships with clients and customers, providing appropriate advice whilst resolving issues efficiently and effectively.
When Sam is not at work, he likes to enjoy spending time with his two children and make the most of what the beautiful city of York has to offer.
Staff
Leanne Dalley BA Hons ARLA
Property Valuer
Having joined CityLets York in 2014 as a property manager, Leanne has worked her way up to become Property Valuer and is ARLA qualified. She has extensive knowledge of the York lettings market and is a highly valued member of the team.
Leanne fulfills a hectic role, juggling between overseeing the letting process of new and existing properties, meeting with new tenants, liaising with landlords and ensuring all paperwork is completed to meet compliance requirements.
Her impressive knowledge, effortless charm and ability to deal with the most complicated issues are what set Leanne apart. She is a lover of people and enjoys getting to know so many great personalities from such a varied range of backgrounds.
Email: leanne@cityletsyork.co.uk
James Edwards
Senior Lettings Negotiator
James joined us having graduated at the University of South Australia and dedicated more than 10 years to looking after customer needs to a high standard.
In his role at CityLets York, he oversees the management of tenant applications, looks after various marketing responsibilities including both new and existing properties available for let, whilst ensuring that viewings are arranged and conducted effectively on behalf of landlords.
James loves the busy nature of his role, working in the strong team environment at CityLets York and striving to achieve goals centred around landlord and tenant satisfaction.
Clare Walker
Lettings Negotiator
Clare brings a brilliant energy to the team here at CityLets York. Her passion for people and property is a unique quality which aids her in her ability to find tenants the right rental accommodation.
Clare's day to day activities include arranging and conducting viewings on behalf of our clients as well as ensuring her applicants are up to date with the latest options and information.
Pam Davenport
Senior Property Manager
Following a career in the property industry which has involved 10+ years of Property Management, Pam joined CityLets York in early 2017 and takes care of managing a portfolio of rental properties across York. Pam looks after both the needs of landlords and tenants to ensure both parties are receiving the service they expect. Any queries relating to the properties are overseen by Pam, always striving to provide a swift and effective solution.
From arranging repairs and upkeep on behalf of tenants, to communicating with landlords and keeping them up to date with changes, Pam really enjoys the variety her role brings. Not knowing what the day might throw at you is something that keeps Pam on her toes and the challenge of keeping our customers happy through successfully resolving their needs is what she finds most fulfilling.
Out of work, Pam enjoys a relaxing lifestyle, reading books, walking the dogs in the countryside and visiting new places.
Lauren Sankey
Property Manager
Lauren is a dedicated member of our property mangement team, taking care of managing rental properties on behalf of our valued landlords which includes a whole range of tasks from resolving tenant needs and overseeing property repairs to administering the tenant deposit scheme.
Lauren is a real people-person and loves to get to know landlords and tenants so she can do the very best job. Having worked in past-paced roles which are driven by customer service and strong organisational skills, she couldn't be better suited to this position.
Family and friends play a large part in her life outside of work when she is not at the gym or travelling to discover new places.
Vicky Pipe
Re-newals Administrator
Vicky plays a crucial role in the renewals side of the business.  She is meticulous in her work and calmly and professionally deals with the negotiations between landlord and tenant during the renewal process.  Every year Vicky spends a great deal of her spare time raising money for charity and certainly knows how to get her colleagues to support the good work she does.
Email: vicky@cityletsyork.co.uk
Karen Robertson ARLA
Office Administrator
Karen is ARLA qualified and has worked for CityLets York since 2014. She takes care of tenant enquiries up until they move in to a property, organising contracts, inventories and referencing in line with required timeframes. She also uses her first class organisational skills to oversee the daily running of the office, taking care of diaries and arranging viewings accordingly.
It is a good job that Karen has such excellent attention to detail, as her role is all about multi-tasking, and her work ethic for going the extra mile to support colleagues and customers shines through consistently.
It gives Karen great pleasure to see the letting process move smoothly for both tenant and landlord – aiming for no less than a stress-free and smooth completion, yet ensuring she is there on-hand, to rule out any blips along the way.
Email: Karen@Cityletsyork.co.uk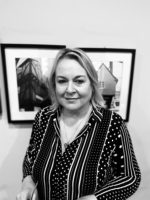 Sally Butterfield
Serviced Lets Manager
Back in the day, Sally worked as PA to the original Founders of CityLets York and chose to return in early 2017, responsible for growing the portfolio of Serviced Apartments at CityLets. As a previous landlady herself, Sally understands the priorities of our clients and brings a wealth of experience in business management/administration, together with adhering to compliance and implementing streamlined systems and processes.
Sally strives to offer a first class service that she would only expect to receive herself, advising investors with regards the serviced let market and revenue potential, overseeing the marketing of our serviced apartments, maximising occupancy levels and maintaining 5* standards across the portfolio. First and foremost though, for Sally, is to ensure an enjoyable experience is delivered to both Guests and Landlords alike. She loves to read a positive customer review and enjoys welcoming back and getting to know our many repeat visitors and long-standing landlords.
Email: sally@cityletsyork.co.uk
Eve Chapman
Serviced Lets Coordinator
Eve is a fantastic team player and an integral part of the CityLets team. With experience in both residential and commercial property, her knowledge and enthusiasm blends perfectly with the service lets department. Eve enjoys meeting gusts and assisting them with their stay in York whilst remaining efficient and informative at all times. In her spare time, Eve enjoys going to the gym and listening to live music.
Sharon Ruane
Service Lets Coordinator
Sharon has been working with Citylets since 2018, providing guests and clients with a top class service. Her knowledge of York is second to none and this is vital when providing guests and clients with the appropriate detail required for their stays. If you don't manage to speak with Sharon when arranging your booking then you may bump into her whilst being checked in for your stay
Your guarantee
City Lets is regulated by the Property Ombudsman and is a member MyDeposits.co.uk